Think That Text Can't Wait?
Watch these stories
If you don't think there are potential consequences from texting while driving, spend 35 minutes watching the video documentary from director Werner Herzog entitled, "From One Second to the Next."

The video explores lives that have been tragically changed by traffic accidents caused by drivers whose concentration on the road was distracted while they read or sent text messages that they thought couldn't wait.

The video is hosted on YouTube and can be seen here.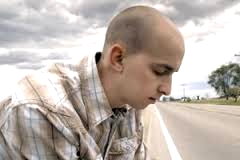 Chandler Gerber of Bluffton, Indiana, (above) killed three people on his way to work while exchanging text messages with his wife.
Pictured above are Xzavier and his mother Valetta from Milwaukee. Xzavier, as he was crossing the street while holding his sister's hand, was hit by a driver who ran through a stop sign while she was texting.