East High School

Class Reunion Information
Class of 1960

Planning has begun for a 60-year reunion for the East High School Class of 1960 with events scheduled between Wednesday, June 17, and Saturday, June 20, 2020. Activities include:

Wednesday, 1:00 p.m., a tour of East High School.
Thursday, 11:30 a.m. - 4:00 p.m., a 60+ reunion luncheon at Guy's Party Center. For arrangements, contact Sharon Hall via e-mail.
Thursday, 4:30 p.m., a gathering at Dave Hoff's home, 870 Beechwood Dr., Tallmadge.
Friday, 11:00 a.m. to 3:00 p.m., a reunion luncheon at Burntwood Tavern in Cuyahoga Falls.
Saturday, 9:00 a.m. to noon, tennis and swimming at Ken Bechtol's condo, 929 Hampton Ridge Dr., Country Club Lane, Akron.

Cost of the Friday luncheon is $35 per person. A letter will be mailed in January with reservation instructions.

For additional info, contact Ken Bechtol at 330-867-0750 or by e-mail.

If you know the whereabouts of any missing classmates, contact Susan (Hershberger) George at 330-798-7396 or by e-mail.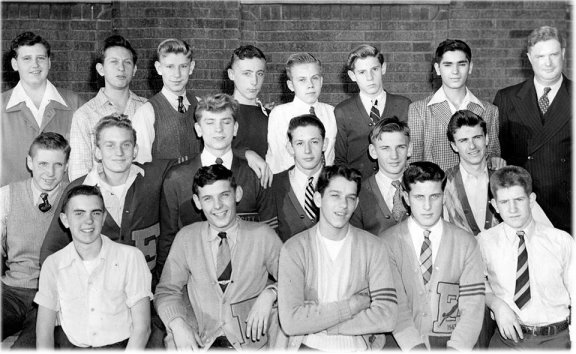 1944-45 East High swim team

If you would like to post information about an upcoming East Cluster school class reunion,
simply click here and send us the details.



<!*********************************************> <! END OF OVERRIDING TABLE > <!*********************************************>